Special Offers
CHECK OUT THESE SPECIAL OFFERS:
SIGN UP NOW
Get Special Offers, Holiday Reminders and more right in your inbox: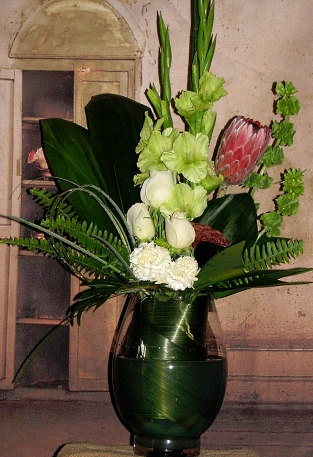 Protea Cut Flower Care for Consumers (Pink Mink)
Fpr maximum vase life, car these exotic blooms as follows:
Cut about about 1/4 inch from the bottom of stem, strip all leaves that would be below the surface of the water and place in vase with water and about 1/4 teaspoon of household bleach per quart of water as soon as possible. THe bleach will prevent algae in the water which will clogs stems. If you replace water every 3 to 4 days follow the same steps each time. Keep out of direct sunlight andthey will keep fresh look much longer.